A Spanish Trails Wedding Day
I LOVE a Spanish Trails Wedding! Without question, Jennifer & Alex are easily some of the nicest people I have ever had the privilege of working with, and as a result, their wedding images are among my favorite. As we had a great time creating their engagement pictures, I so knew we'd have a fantastic wedding event. Their choice of reception location is second to none, because the wedding coordination staff makes every couple their priority. Furthermore, little is more fun than photographing a beautiful couple at a beautiful location.
The Ceremony
Jennifer & Alex chose their church, Christ the King, for the ceremony. Surrounded by friends and family from all over the world, the ceremony was sweet, moving and a celebration. As a result of being in the background for these moments, it is always moving to witness a couple's vows and commitment to each other. Jennifer & Alex's ceremony is most noteworthy for the joy on their faces throughout the day. Another happy couple to showcase because love is so very much a gift.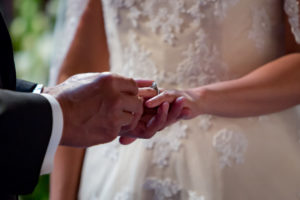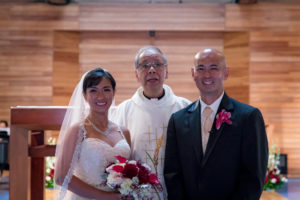 Spanish Trail Wedding for Jennifer + Alex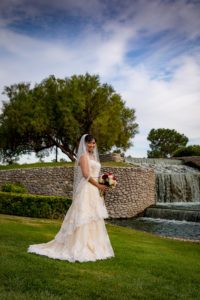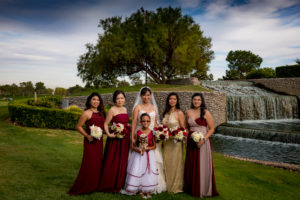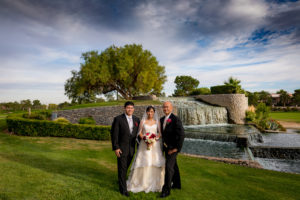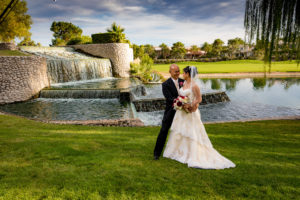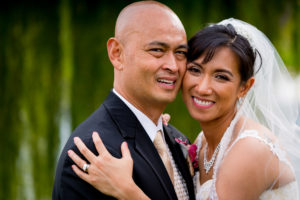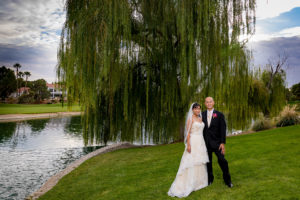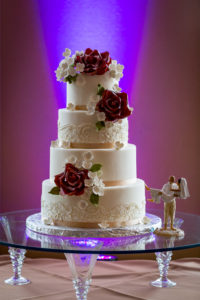 The Reception
Without question, it was a gorgeous day for a wedding, and the Spanish Trails Country Club is a venue second to none. The grounds themselves are lush and wonderful, also the reception room is modern, classic and luxurious, and attention to the details from the staff make for a wonderful evening. As a result from wandering clouds, we captured some stunning moments as the sun set.
The Happy Couple
Most of all, I enjoyed watching Jennifer & Alex share this day with their loved ones.  I have the honor of working with some truly incredible people in the Las Vegas area, and this couple reminds me of why I love capturing weddings. Jennifer & Alex are grace, kindness and love personified, and I so enjoyed every minute of capturing their Wedding at Spanish Trails